Okay, kind of silly but I decided to join in. I've seen this on a few friends' blogs. This message actually is quite amusing to me as I've been struggling a little with patience this week and wanting to jump ahead to the next phase of my life.
You Are Cinderella!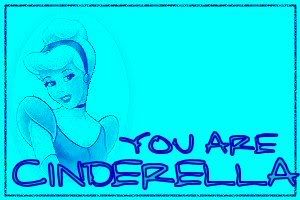 Dignified and hard working. With a gentle and soft-spoken manner you have something many people don't. Patience. Even through the moments of heartbreak you're still able to hold onto all of your hopes and dreams. Bide your time; your dream will come true.
Which Disney Princess Are You?